Shop Gifts
Discover our chosen range of watches.
Our Latest Timepiece
Discover the allure of refined craftsmanship and timeless sophistication.
Most Loved
Our best-selling watch collection.
Vintage Stories
Our patented manufacturing and finishing process gives each design the look of a well-worn (and well-loved) vintage timepiece. A little history is built into each one, but now it's time for you to add your own story.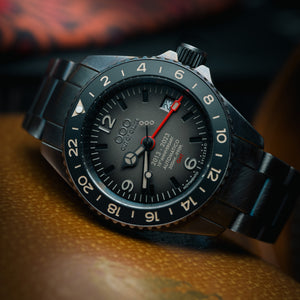 Dream Big
Out of Order was born in 2013 inside a small workshop packed with big dreams. Our heart and soul went into each and every one of the +150,000 watches that are being worn on wrists all over the globe.
But it's still an elite club of tastemakers and watch enthusiasts, and there's still time for you to join.
Let customers speak for us
"Let your faults become your beauty."